Ideas

Hello everyone, I would like to present an idea that can help keep players in the game longer, and also add something cool, with the player would be more willing to return to the game, and have some tasks that will diversify the gameplay.

My idea is to add daily tasks that can really add to the game more fun for all players, and also players will have some quests, not only In addition to running and fighting with other players.
This should effectively encourage players to come back to the game.

In my idea, daily quests are divided into three categories with different difficulty levels to perform. For each quest the player receives reward in gold, and the harder the quest the player will perform, the higher the reward.
In order to do more difficult quests, first you have to finish easier.
The tasks to be done should be 7 in each category, giving a total of 21 tasks. 7 because tasks in each day of the week tasks should change. But you can also bet on randomness, and each day in the each category will be randomly selected quests.
The player has one day to perform all three daily quests, and if they fail in time, they will be reset and replaced by the next day's quests.
In the game, the task window should be in the lower right corner because it is not yet occupied and I think it is the perfect place to place the task window.
Also when the player presses on the task window, it should decrease size, allowing the task to be expanded and decreased at any moment to view the progress and prevent a large part of the screen from being covered throughout the game.
I have prepared a visual example of how daily quests may look like in the game: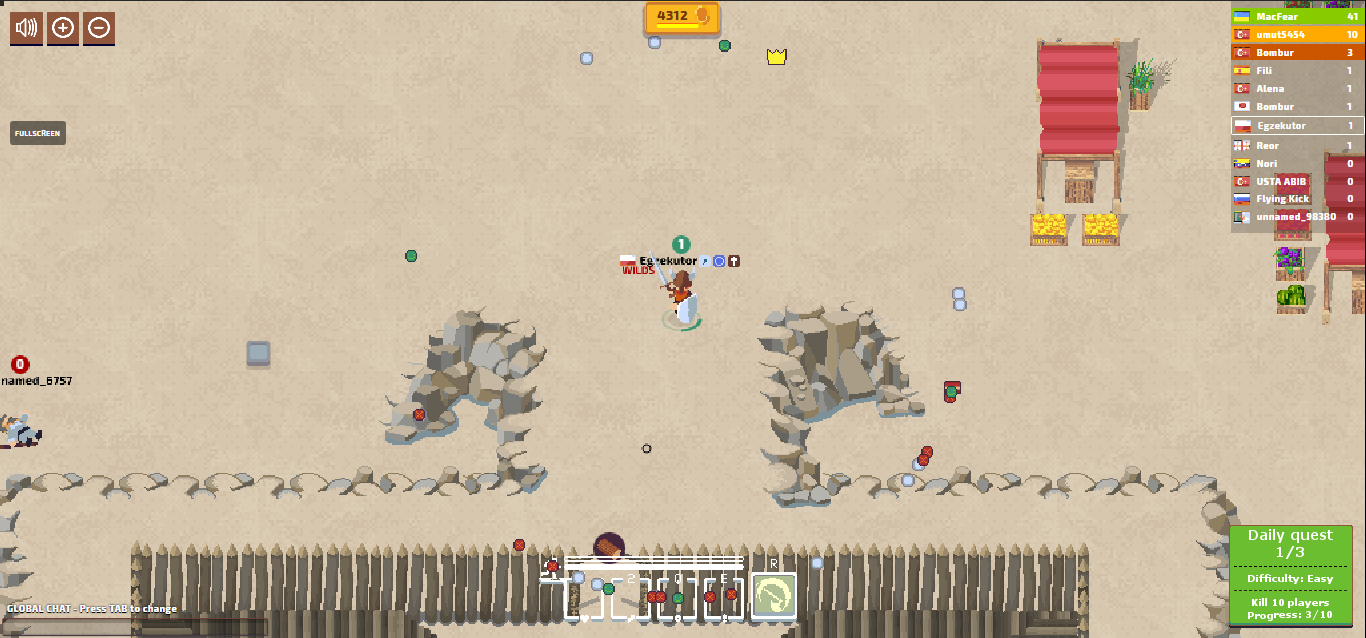 Amount of quests can be dozens, ranging from simple difficullty quests like killing a certain number of players, bringing a certain number of items to the magazine, medium difficulty like to kill three opponents in a row, or killing a certain number of opponents using special items and to the most difficult ones that should really be a task worthy of the highest awards.

Say what you think about this, and if you have some interesting ideas about the daily quests that might appear in particular categories, you can show them in comments .

Regards, Egzekutor