Bugs

sigh... If you have played on the US server, you have probably encountered PIZZAO before. This guy lives just to argue and piss others off. He always harasses others, makes fun of people because of their skill, country, way that they speak, etc etc. Here is some screenshots of PIZZAO's usual bad attitude in-game and out of game: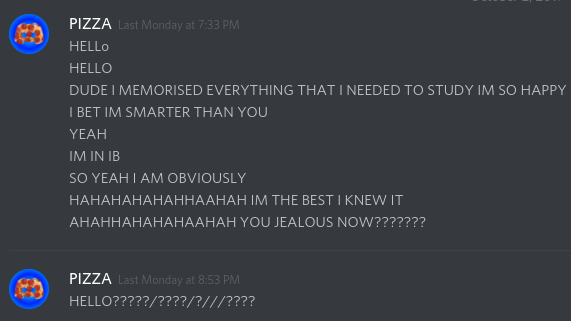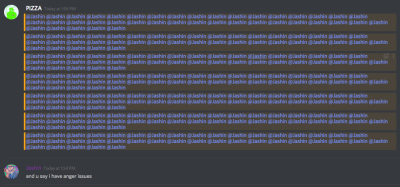 (Sorry the text is small, he is ping spamming people in these screens, the one where he is speaking says "Doesn't look like your new trainer is punctual. If he's not better than me, what's the point?")
I could continue putting screenshots here, but I did not save and get a lot of screenshots of him because I just realized I should make this post 15 mins ago, so I only posted a few. If you meet him in-game, you will not need screenshots to confirm that he should be banned. Thanks for your time and adios.