Articles
Patreon is a way to pay your favorite creators for making the stuff you love. Instead of literally throwing money at your screen (trust us, that doesn't work), you can now pledge a few bucks per thing that a creator makes.
By being a patron of wilds.io, you will unlock all heroes (like Zerk) and reduce your respawn time to 1 second.
Becoming a patron is very easy. In order to do so, log in in your Patreon account (sign up here if you don't have one) and then go the page: https://www.patreon.com/wildsio
Choose your pledge (starting from $1) from the right side of the page, confirm your payment details, and instantly get your rewards in game by logging in with your Patreon account.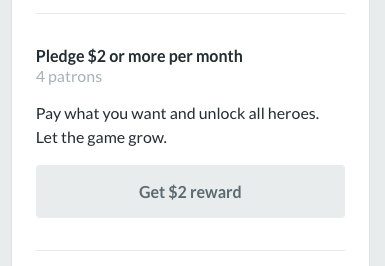 Thank you for your support!