Articles
Recruit system is a very basic referal system.

This is how it works - below you will also find a FAQ.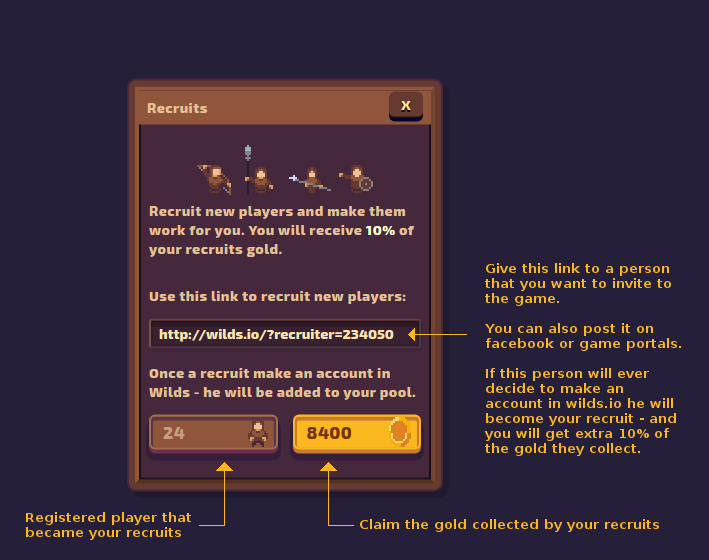 FAQ:
> Can I invite existing wilds.io players?
Nope - a recruit can only be a person that doesn't have an account in wilds.io yet.
> So where should I look for the recruits?
First of all think of your friends that you think may like wilds.io - you can really post the link everywhere - for example record your gameplay and post it on Youtube or Twitch along with your referral link - if you are popular you can probably get rich in no time.
> Does the referal link expire?
Nope - on top of that if a person enters the game with your ref link it will stick to them until they make an account - so they can play a week as a guest, then decide to register and they will still become your recruit.