Bugs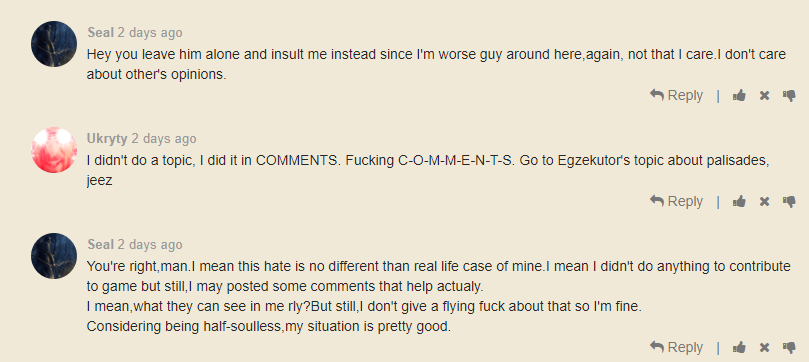 Seal and Ukryty, two very mature men who know no bounds when it comes to helping the community, are helping each other, and finally realizing their love.
Lets take a moment to appreciate these two, for giving us the most well thought out responses in a topic that ASSAULTED THEM D:>. How dare us have oppinions! When only they deserve opinions.
I stand here today to unite them in the grand ceremony of marriage as they have to united us as a community, because I've never seen so many comments on a topic happen so fast. It was really a moving moment and our shared feelings towards these two have driven us all together in a great understanding that we all lack something these two have . . logic.
[10 sarcastic paragraphs later]
Ukryty and Seal, I pronounce you husband and husband. Thank you for showing us the error of our ways.
Brought to you by ABC [Anti Bow Confederation] "Where the bow is the new low"