Ideas

So the idea of having supportive characters in game came ages ago.So I came on idea of having supportive characters,everyone with their unique . First 3 heroes: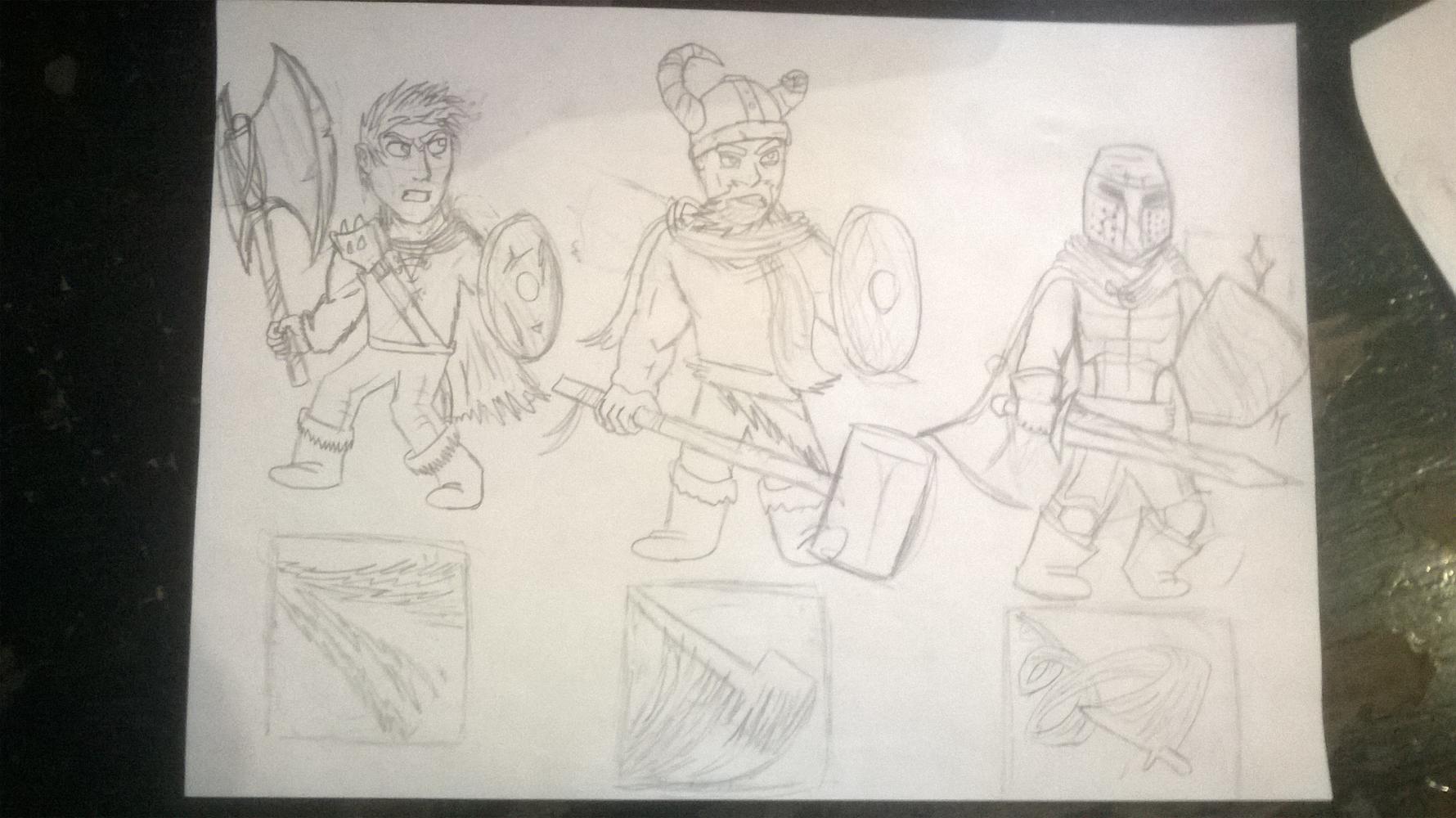 1st:Alaric the barbarian
Normal attack and defense as with normal axe
special:shockwawe with widder range able to knock down multiple targets,but decreased distance of shockwawe to travel.
2:Martel the hammerfury
Normal attack and defense as with hammer
special:vertical smash with "uppercut" of 1 person in the air with half damage of special,but after person landed,it gains unavoidable fall damage.
3:Charles the crusader
 Normal attack and defense
special:whirlwind with enhanced speed,moving in one direction at great speed
Now the rest of them.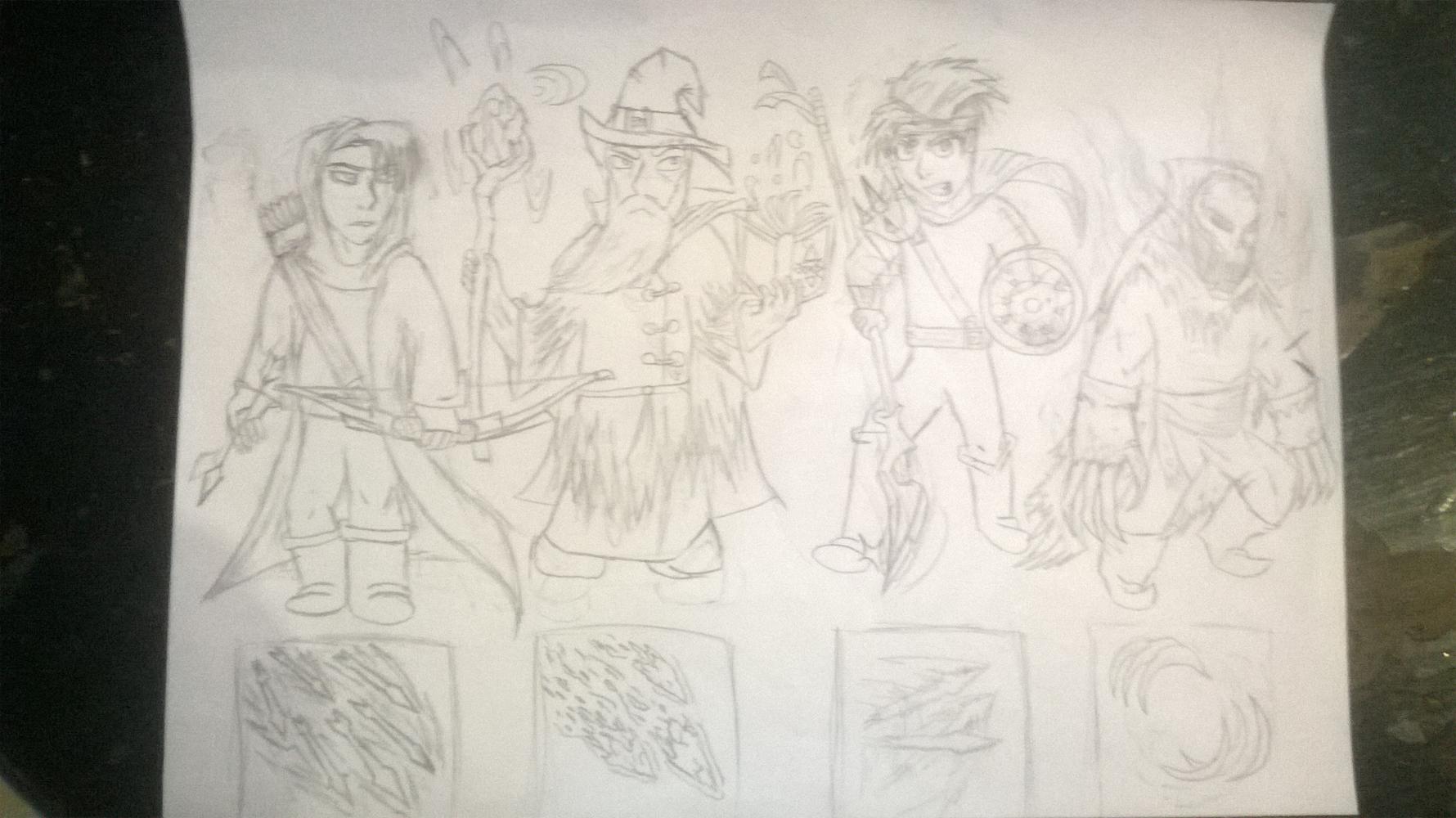 4.Elidan the ranger
 Normal arrow damage and fire rate,block with bow but slower.
special:multishot of 3-5 arrows wide spread in one direction,able to hit multiple targets within range.
5.Balthor the ice mage
Normal fire rate and damage,block with magical book shield(special thanks to Sauron for this idea!!!)
special:3 freezing spells shot at random people with freezing time slightly shorter.
6.Aron the spearman.
normal damage,same block.
special:spear stabin',with imense speed of upcoming spear punctures and great control.
7.Ripper the bloodseeker
normal claw damage and block with claws,but slower a bit
special:claw spin;instead of moving in one direction slashing,this is stationary skill able to reppel enemies from all sorts of directions.
And finnaly,the sketch of all specials and their first look.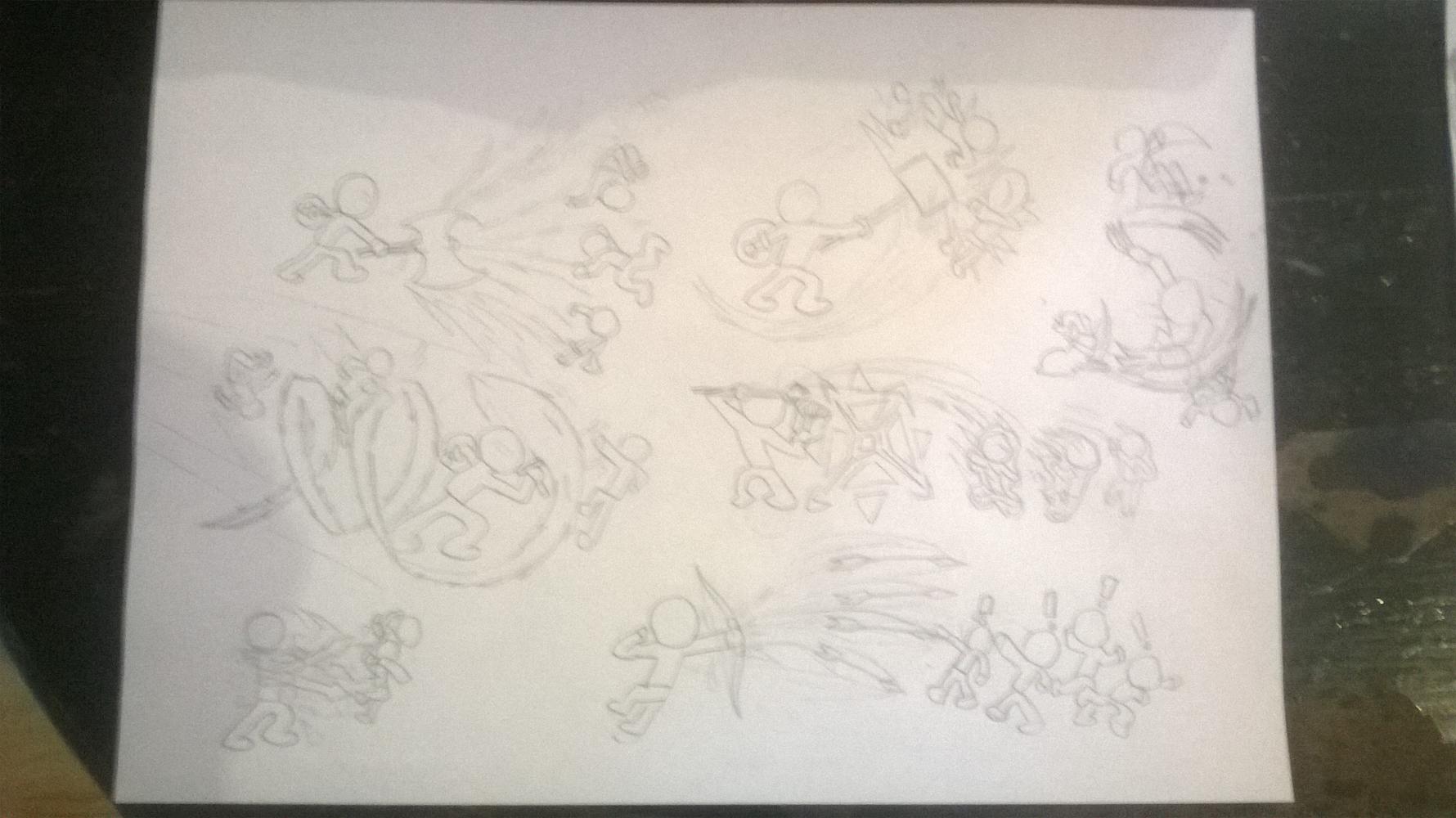 Again,I'm so sorry for terrible lighting here,aswell for awfull sketches,that was just my attempt to show every special.
P.S. Hope someone of you will appreciate this,even the least.I won't mind your downvotes,just give it a good,proper reason though it'll seem useless to read the whole topic for some people.
Sincerely,Seal