Ideas

Someone on the forum said that more weapons should be added and I totally agree with it. So here's what I came up with:
(I tried some basic pixel art, dont judge it)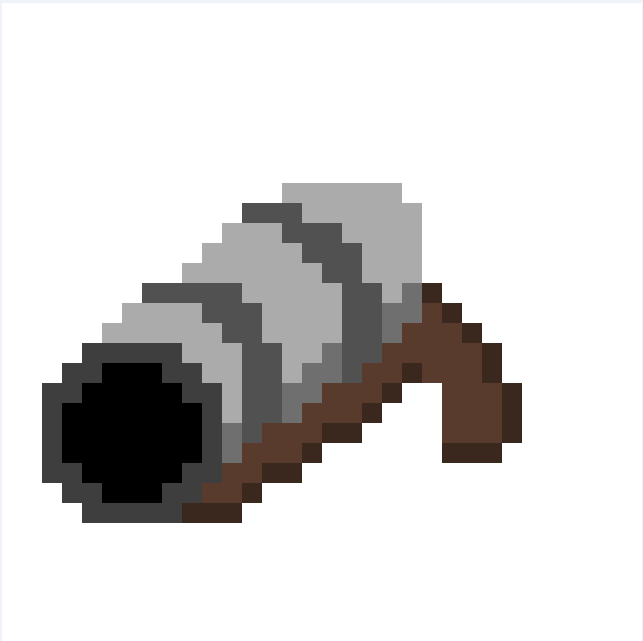 Let me show you its features! :D

For first, it will be a long ranged weapon, like the bow and the ice staff. 
The simple attack would be similar to  the bow one: just hitting enemies with the weapon. 
To shoot it, you will have to charge-attack. At this point my idea divides into 2 possibilities:
1) You shoot, then reload the cannon
2)First you reload, then you shoot
The first idea has its advantages, as you dont have to wait for it to load up to shoot. Yet I think the second one is better, because you arent vulnerable after shooting, plus its alot easier to implement it into the game. Its up to you which choice is better.
The charging would take a couple seconds, maybe from 3 to 5. During it the grunt will load the gun and at the end, when released, it will shoot. The bullet/Cannon ball will deal huge damage, about 3 HP. Also it will fly very fast, about twice or maybe 1.5 the speed of the arrow. It will be fast enough so you will be hardly able to dodge it, unless you saw the enemy charging or you have really good reaction time :D.
 This might seem OP, but i think the slow load speed will counter it. If you dont agree, write down in the comments your version.
THE SPECIAL ATTACK
At this point I have 2 possibilities, again
1)The special would be a grape shot cannonball(Image down below) which will affect a medium area, like the grenade does. However it wont inflict damage to the whole area, only to the closest enemies, which will take the shot on them. The grape shot would release like 10 mini cannon balls each inflicting either 0.5 or 1 DMG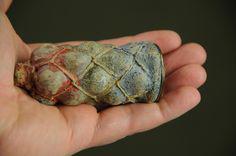 2)The special would be a exploding cannon ball which will act exactly like a grenade, but inflicting less damage, like 1 HP or so. I also had the idea for it to deal 6 damage divided equally to all the enemies in the radius, but i find it rather hard to implement.
The price should be around 3000 coins or so, again im not 100% sure about this.
Also, some people might find this weapon unfitting for the wilds.io theme, but i think that since we have gunpowder-based explosives we should have some guns too.
Sorry for the long post, heres a potato :)