Ideas

Hello, it's short and simple idea but i think wand projectiles also should have ability to follow your mouse. Why? Because of the large number of missiles fired in a row, it is still difficult to hit someone, especially when player is moving at an angle.
I noticed that while standing at a distance from the target, missiles often did not fly exactly where they were aiming. They only get there when I make a correction by moving.
Controlling missiles can fix this problem, and also improve the game with a wand because where is the sense, when after firing dozens of missiles, only one or two reach the target?
In my opinion it is funny that an archer can control shots when the magician is not able to do so. :D
To prevent this weapon from gaining too much power, the control over the missiles may be less than in the case of an bow, but I think even with the same control of the bullets as the arrows, the weapon will still be balanced. You can always reduce the control of missiles at any time.
With this reason i suggest first add the same control power over the projectiles as have arrows, and decrease it if we see this is too op.

say what you think about it, and as always i wait for comments and opinions. Also what you think about it Rez.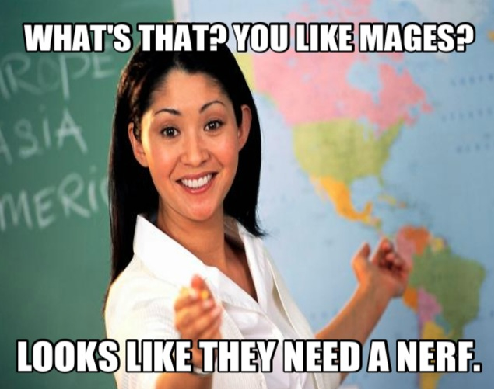 Regards, Egzekutor