Ideas

WARNING! POSSIBLE ORTOGRAPHIC MISTAKES! XD!
That can be a new hardcore game mode that will consist in passing deadly labirynth full of traps.
All players will be in the black team - that can be only one winner.
The treasure will be just a  bigger chest with more HP and  more money inside - maybe 1000-2000 gold.
There can be also some features, like new traps - spikes are good in killing, but quite boring.
- the pleasure plate. If player stand on it,  it can explode, spawn some goblins or an arrow will "schoot" from a nearby wall. 
- self rebuilding fort gate - it will rebuild over time, so player will have more problems (imagine: u want run away from a gang of "Gobelins" and what you see? The gate what was recently destroyed is rebuilded now! R.I.P. XD) But, it would be to OP if it can be destroyed only with a hammer - it will be destroyable with any meele-used weapon, but not with hands.
- shadow guards - in the chest room will stand  six shadow guards, using swords, hammers and axes. They will use they special abilities of weapons. They will be freezed until a player get in the room.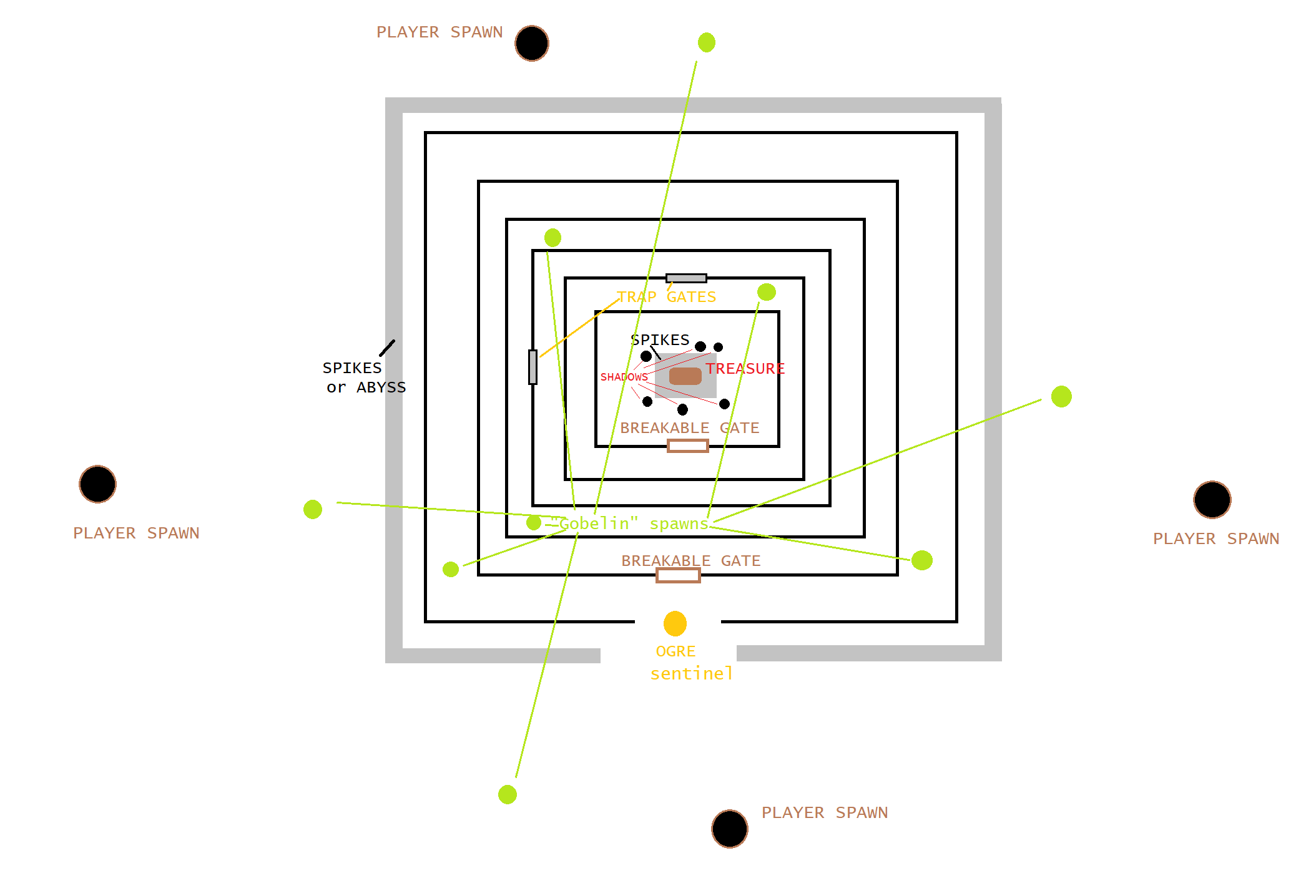 What you think about this? Please, comment and say more good ideas for this gamemode.