Bugs

Please Take a Look At This First : https://wilds.userecho.com/users/3740-dead-wolf/topics/ .
Ok , So This Problem Is Similar To The Above Link Have a Look At My Screenshots :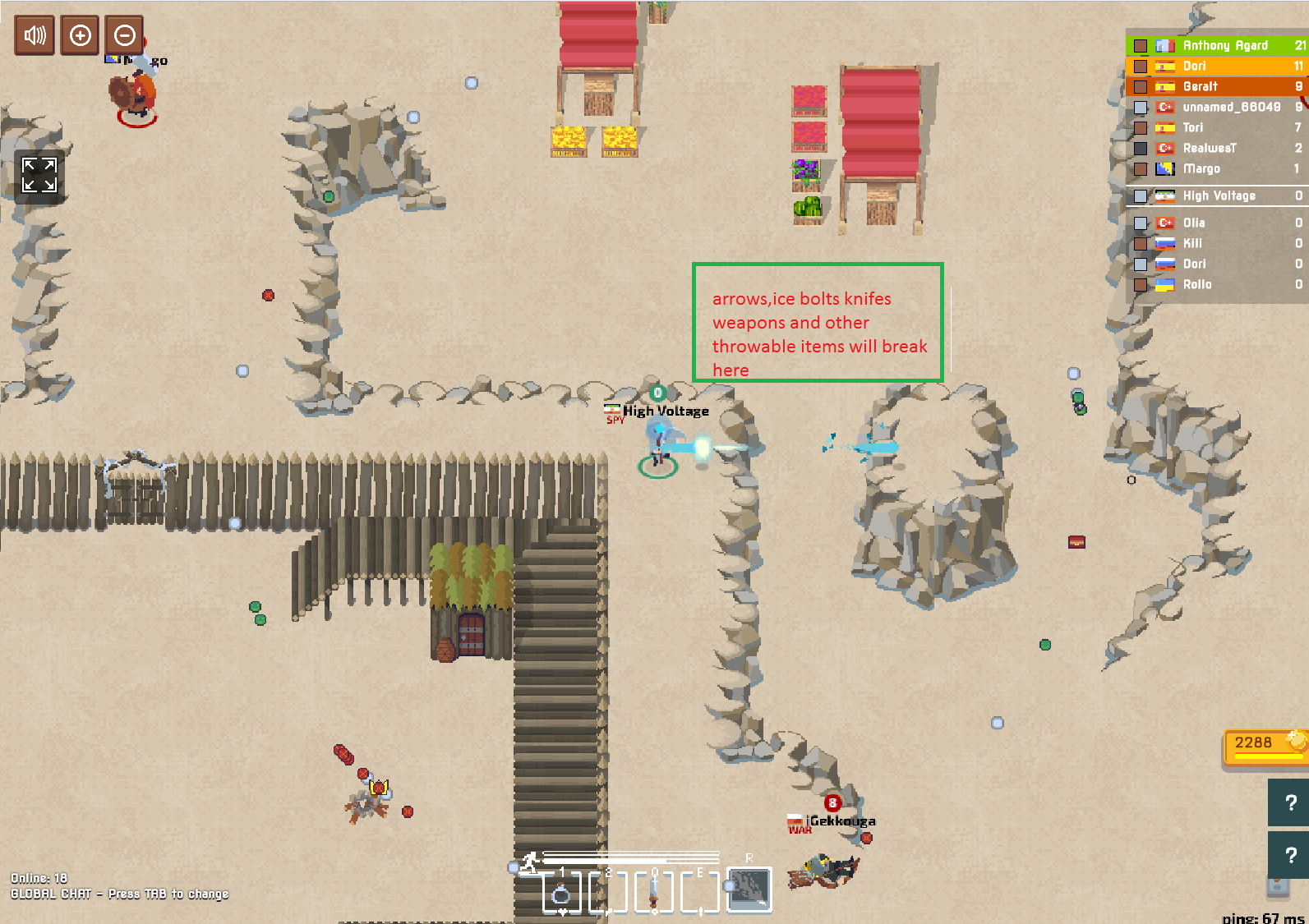 As You Can See All Throw-able items Except Bombs Will Break When They Touch There This Makes a Sense With Fort Glitch (Jumping From The Wall).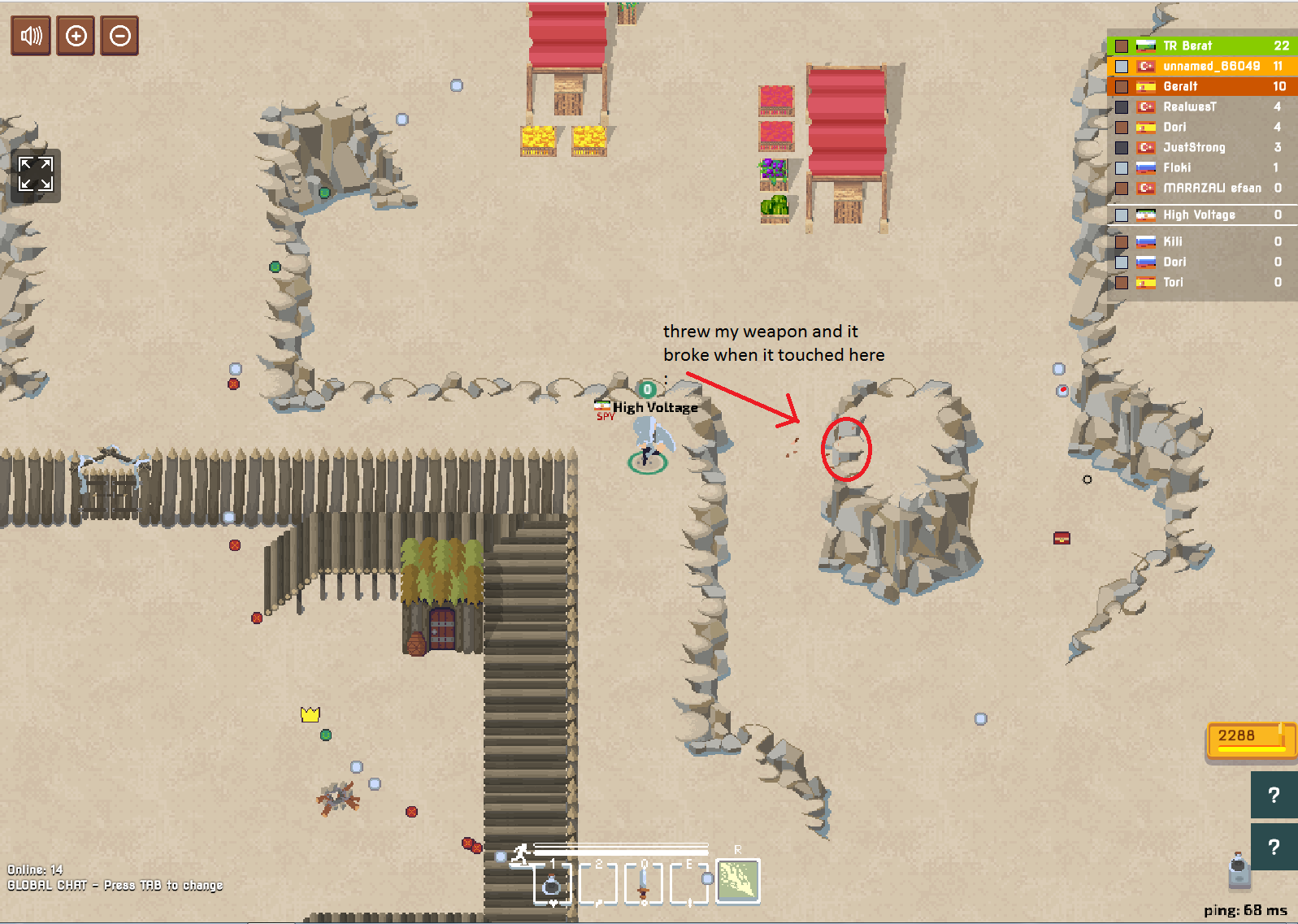 Looking Forward For Your Comments 'n' Ideas !
Keep Rocking.
Highest Regards -High Voltage