Bugs
In football, if you get killed right before another round starts (that is: near the end of those 5 seconds after a team scores a goal) not only your character will appear with no accesories nor healthbar BUT NOW ALSO if you press spacebar to jump anytime after the round started, the camera switches and starts following the ball, as if you were dead. This is during the round, while you're alive. It solves itself if you get killed and respawn during it, then the camera comes back to normal, but if you don't die during round, it can prevail to the next round and so on.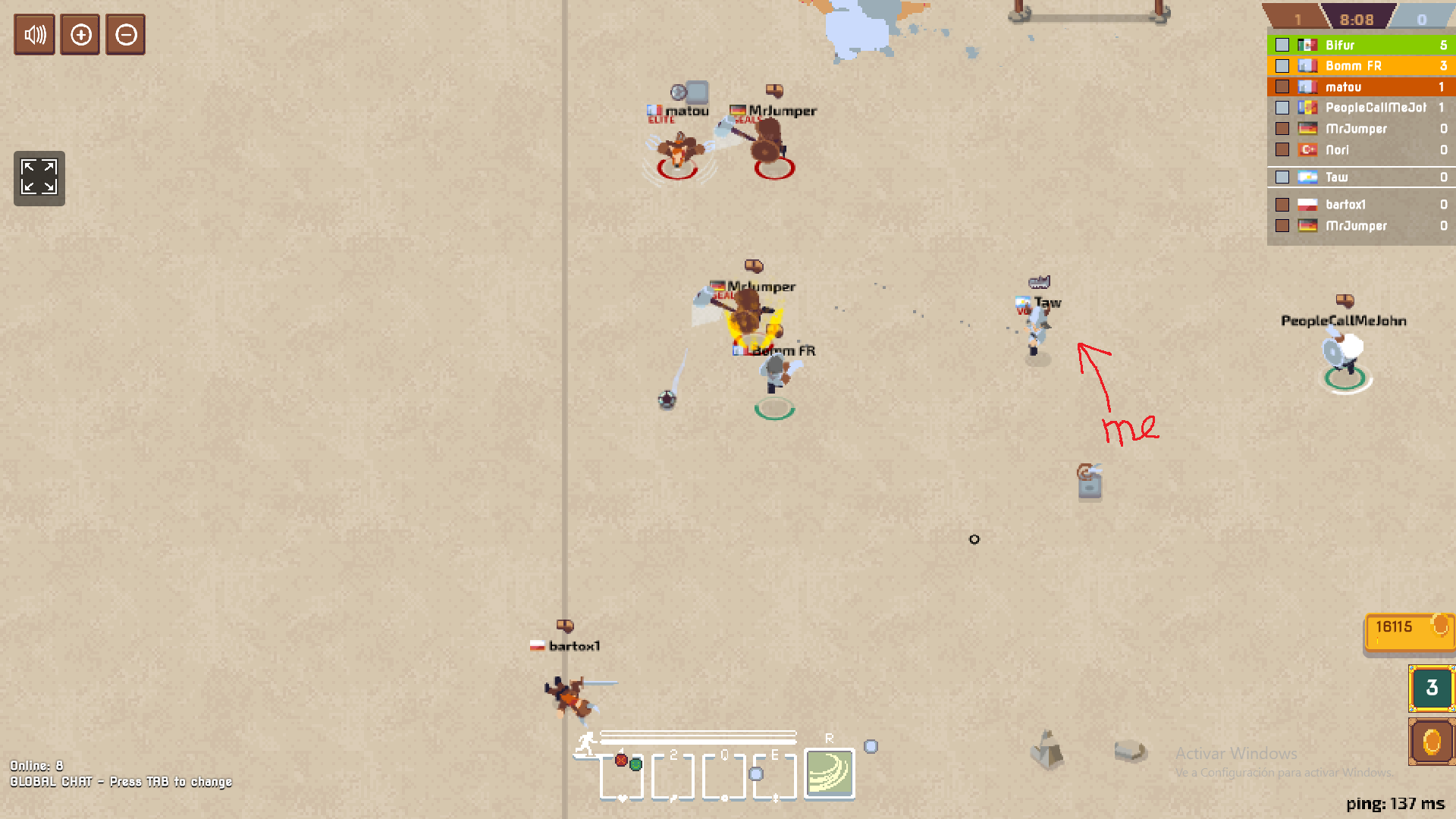 If I can get a console screenshot while this happens, I'll add it in the comments.

This also happens in browars, I guess it's the same bug.