Bugs

Playing recently on the EU server encountered a player who used the clone to add a points / bones in unclean way. I watched him for longer time and the way it worked is as follows:
The main characters stood on spawn still and at the time controlled the second of the opposing team. The whole is based on the fact that clone run to the spawn where he was the main character and then change over to him and killed his getting bone.
Clone also used to attack other players who have had a slightly larger profit, and after the killing of such a player again went to spawn and give yourself killed the main character. The main character still stay safe on spawn.
I suspect that he used two other browsers or a program giving impure advantage. But I'm sure it was one player controlling two characters from opposing teams.

Evidence presented at the pictures below:


Here i ask one of top player on server for kings cheating:


Other evidence: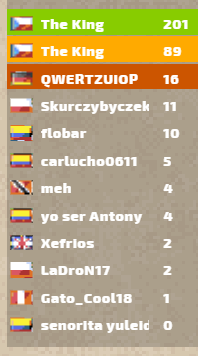 I do not like such a situation but it was my duty to report it for the good of the game and for fair play. I hope we manage to solve this problem and prevent further such situations.