Ideas

Hi, I noticed that recently on Forum is a small mess. On the forum you can find a lot of posts that are either unintelligible written, or contain only topic without developing an idea or a bug.
In this small tutorial I would like to introduce you to how you can improve the quality of our posts, and that people will make the bigger interest to follow our ideas, which translates the interest of the Developer.
Writing it, I took an example from my experience, and if someone has any doubts about any of the points very please, write about it in the comments section.

(By showing examples on screens, i chose random posts, without looking who publish them. I was interested only good example.)

Not extending begin!

1. Topic with no description of the problem or idea:
In total there are quite a few posts that contain only topic without the appropriate description that helped to solve the problem faster, and better understand the ideas.
Adding accurate, and not too complicated description can be a very easy way to help people get acquainted with our ideas.
No need to immediately write a long composition. Just a few sentences that describe well what we mean.

Wrong:

Good:

2. Incomprehensible or badly written topic or description:
If we want our idea or a bug has been well received by other members, it should be clear and easy to understand.
Just take care of the quality of our posts and you'll find more interest from the developer and others in the forum.

Tip - sometimes to make it easier to understand what we mean, simply add the points in which we describe the ideas / problems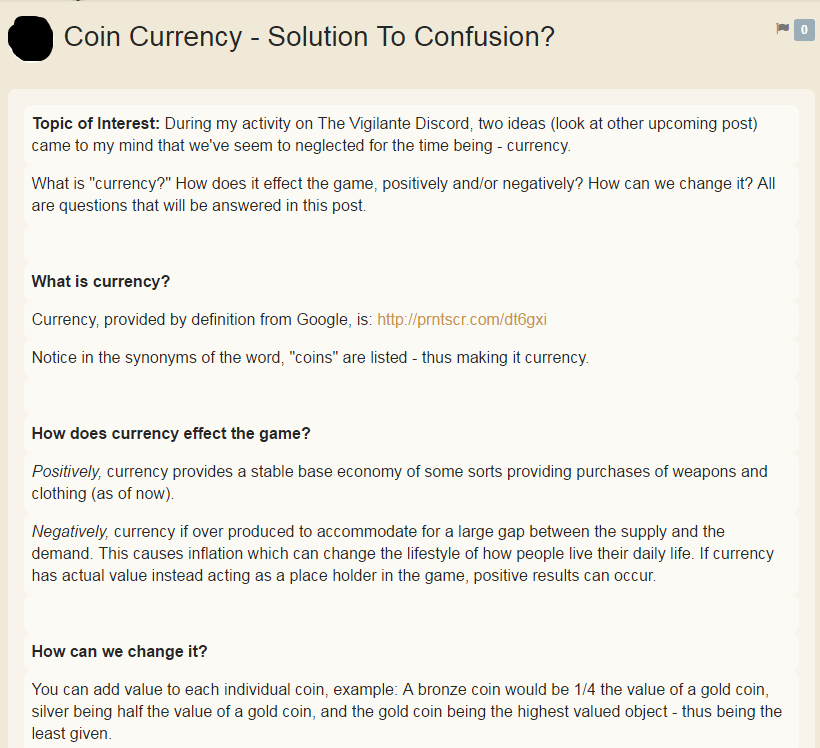 3. Too many posts added separately:

On the forum can be seen a lot of ideas that are added in separate posts. This in turn makes spam and other users is more difficult to reach out to other people with their own ideas.
A better solution is to post some ideas in one topic.
This has several advantages:

1.Easier to view multiple ideas at once
2.It does not create spam on the main page
3.The Developer has less work from viewing posts
Wrong: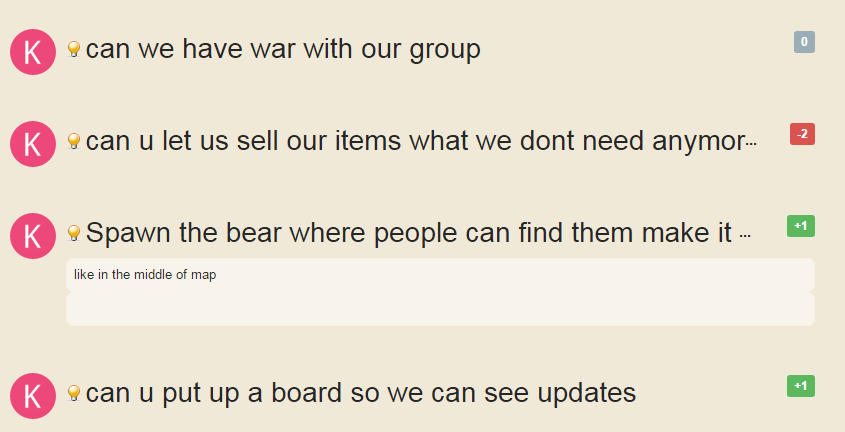 Good: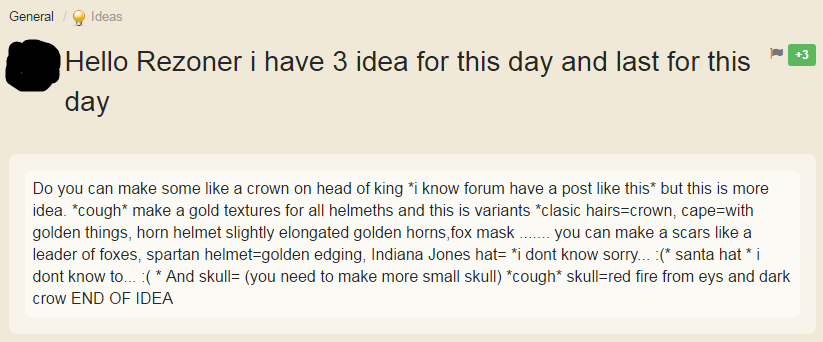 4. Posts not related to the forum:

Beware of adding such posts, because they do not bring anything but meaningless spam.
This forum is to help others, share ideas, show that bugs should have been repaired and help the Developer make wilds.io was still getting better game.

If you want to have a good reputation in the forum and in the game do not do this:


5. The summary:
I hope that this little guide will help improve the quality of some of the posts, and thus improve the overall functioning of our forum.
Please rate this guide and if you have any objection or an idea, share it in the comment.I wants to reach for the biggest possible number of people on the forum.
I want to wilds.io developed in friendly terms, and for that you need is our contribution.
Remember that cooperation is the key to success!

Regards,
Egzekutor