Bugs

Just happened a couple minutes ago.
I went playing browars. While waiting for game, i got somehow kicked.
Not graphical glitch or none of that. So i refreshed the page and join browars queue once again.
This time appears that some player also have been "kicked" from game resulting in this bug: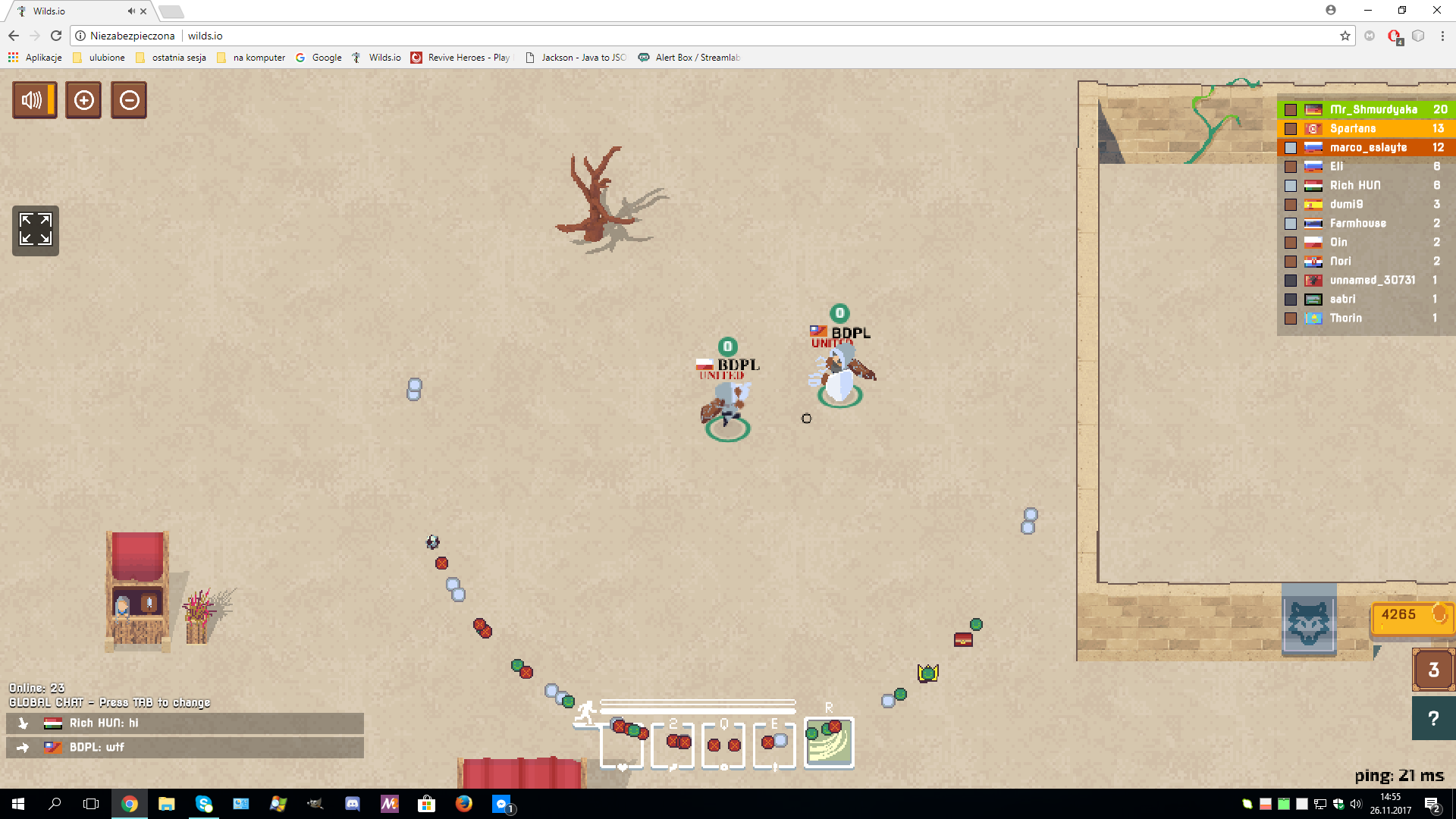 In short he saw his nick on me, i saw my nick on him.