Ideas

My idea is somehow similar to this guy's one http://wilds.userecho.com/topics/4169-i-like-update/
What i thought of is to keep the limited sight behind walls but to change the environment so it doesnt look so buggy and unnatural.
What I thought of is to have a partial dark/dusk ambience and a torch strapped to the back of the player. Behind walls it will be pitch black so when another player goes there it wont look like he magically dissapeared.
Here is a image of what i meant if you didnt understand (i know it looks bad, it made only to explain my idea)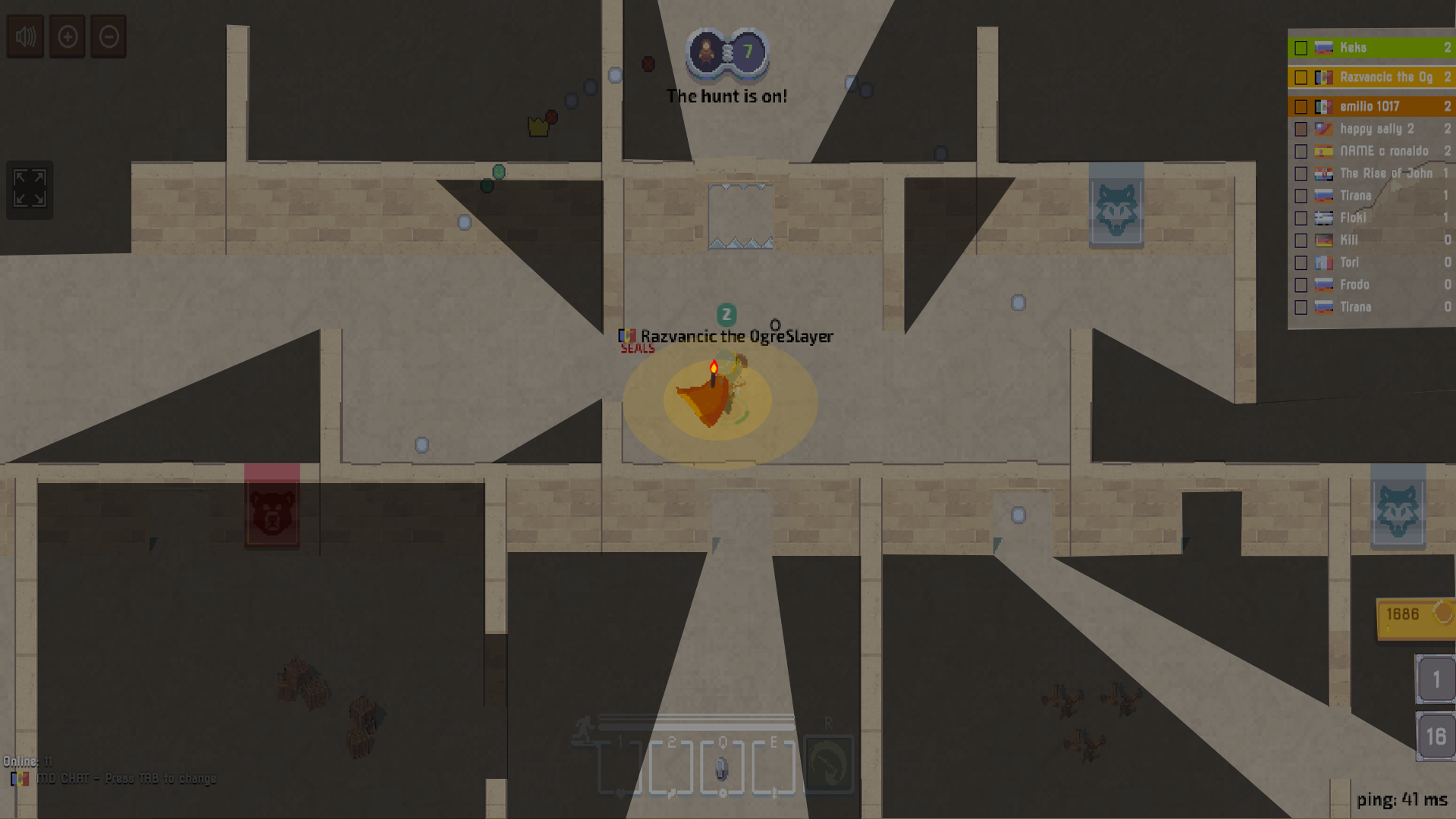 These dark zones arent always the same, they change along with the player movement.
Also someone suggested removing the minimap and I totally agree, because it deletes the purpose of the limited sight.
Thats all I wanted to say
Always yours, Razvancic the Ogre Slayer