Bugs

When you try to go into the forums, this screen pops up: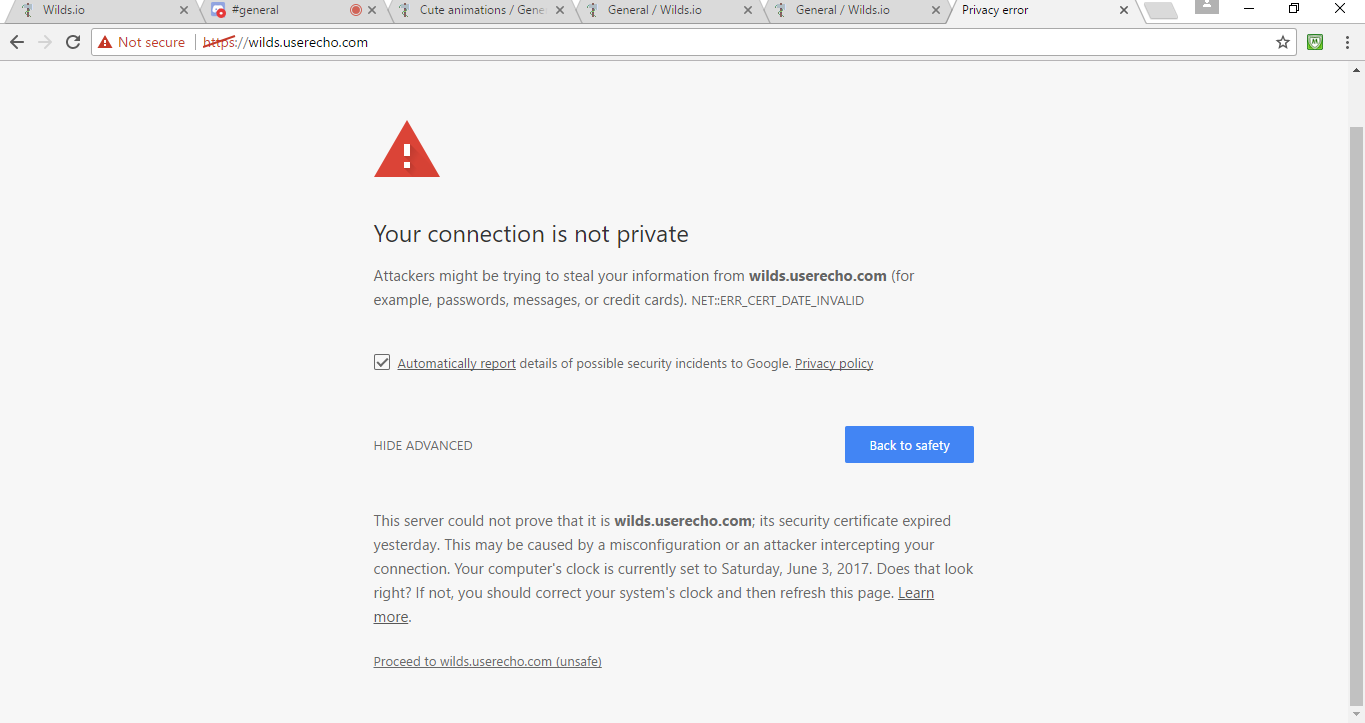 It happens on both computers I tried. You can still access the site if you click the link at the bottom.
It says something about a security certificate expiring:

Ummmm...okay?
Also notice the slash on the https

Please look into this rez.
It's probably unnecessary to post this if it's affecting all computers, but just to be sure...
Please comment if this is not happening to you
-Storm Crow