Ideas

I get userecho into my viewfinder, as you can see on some my previous topics. (Don't count "Random ruins is satan topic!", it doesn't exist now but it's still shameful.) Today I found new topic (ONLY ONE?! IN ONE DAY?! WTF is going here, guys?) named "boss". When I visit it - I thought I'm dreaming - I saw only title "boss". No description, one word and it's the type of topic banned by Rez..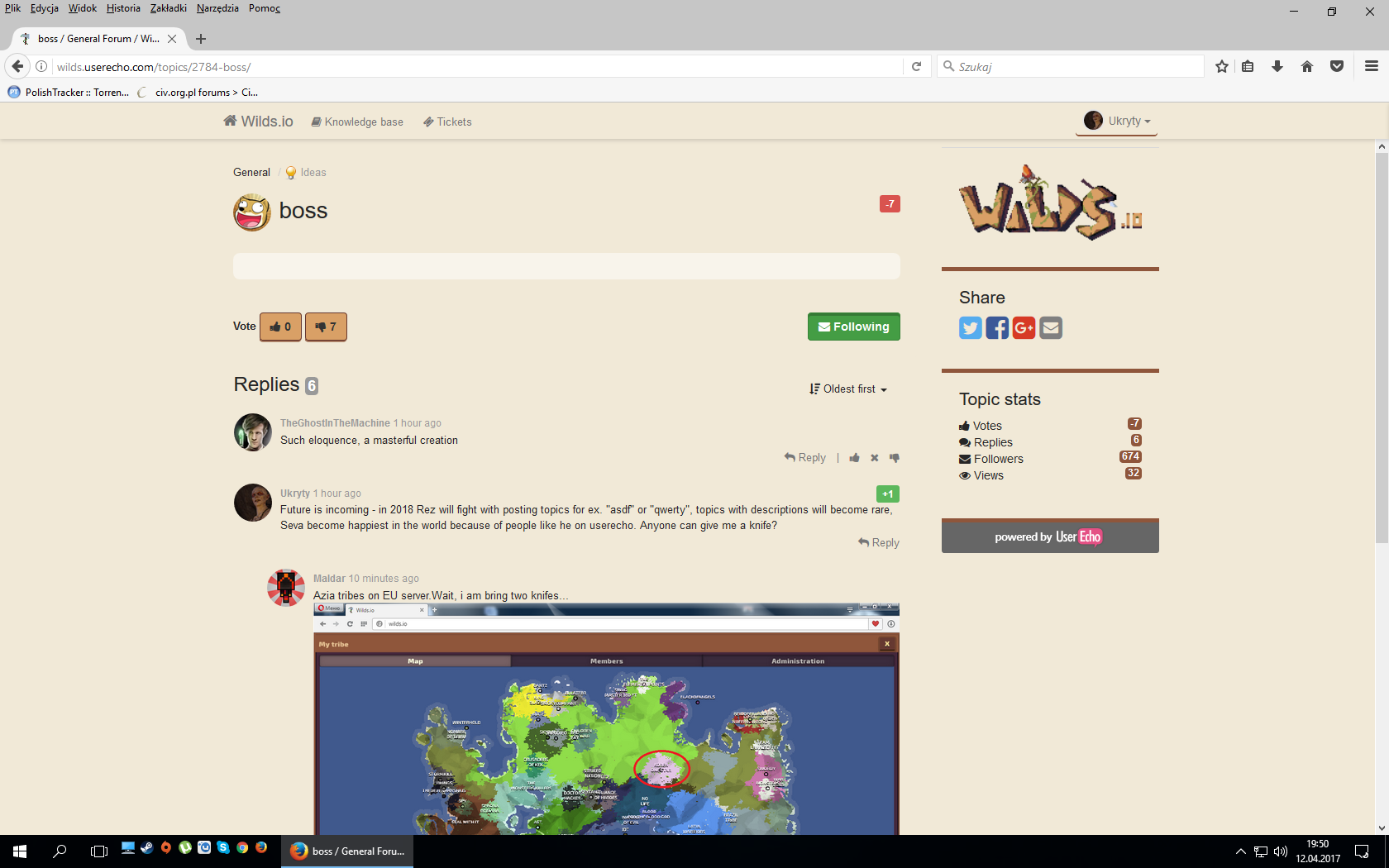 This topic made new idea in my head -
Why not to do requirement of description when creating any topic?
As I wrote on my comment - If this will shouldn't implemented "...Rez will fight with posting topics for ex. "asdf" or "qwerty". Topics with descriptions will become rare." - Adding this requirement will stop making only title posts. This is really annoying, for me, and for many people!