Bugs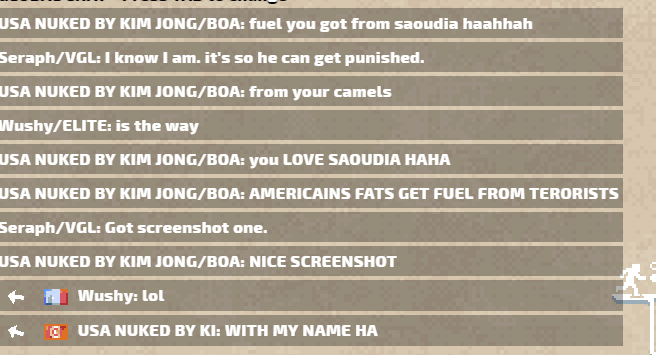 As you can see from the pictures above, this kid thinks he could troll, but he's gone too far now. he is being very rude. It first started with a slight grudge, then turned into.. this. He's been turning on other countries also.
Their name on the forums is currently unknown, but we can't have behavior like this plaguing wilds' chat. I'd like Rezoner to take action about this. They have truly lost their mind "trolling".
and he keeps saying "TRUMP CHILDS" and "FAT AMERICAINS" like he knows his shit.
It's time to stop this kid. He's gone too far, I say again. All from a grudge.
~Seraph (also Seraph in-game)
P.S. Give this kid a lesson if you see him, please. he deserves it.