Bugs

I think you've probably seen this in the top Arena: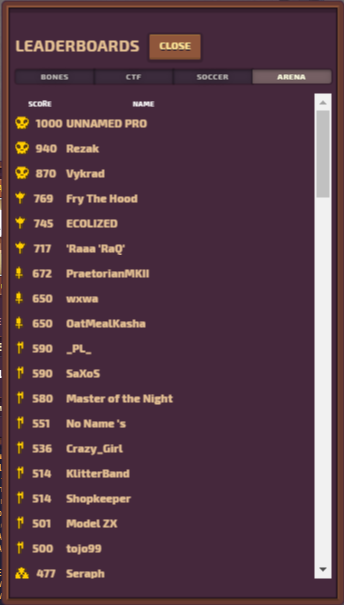 Well we can't get so many points in one day (100 fights + queue+ waiting for the same skill players).
I think that the waiting in the lobby while joining the arena queue with the settings then open a new wilds.io window and join arena still work.
I tested it and this exploit works.
You must fix this bug and set the Arena score of "UNNAMED PRO" to zero.