Ideas

Instead of having the score caped at 200, have an exponential decrease in the percent return after 200.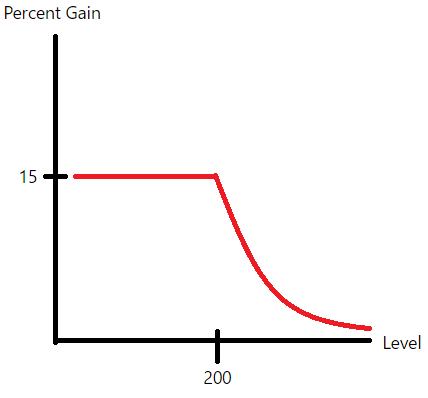 This way you can still increase your score, but with decreasing returns.
It might not be exactly how I've shown it, we'd need to play around with the curve, or even have a linear decrease, to make sure it's well balanced.
Dec 29th 2016